Posts Tagged 'Romance'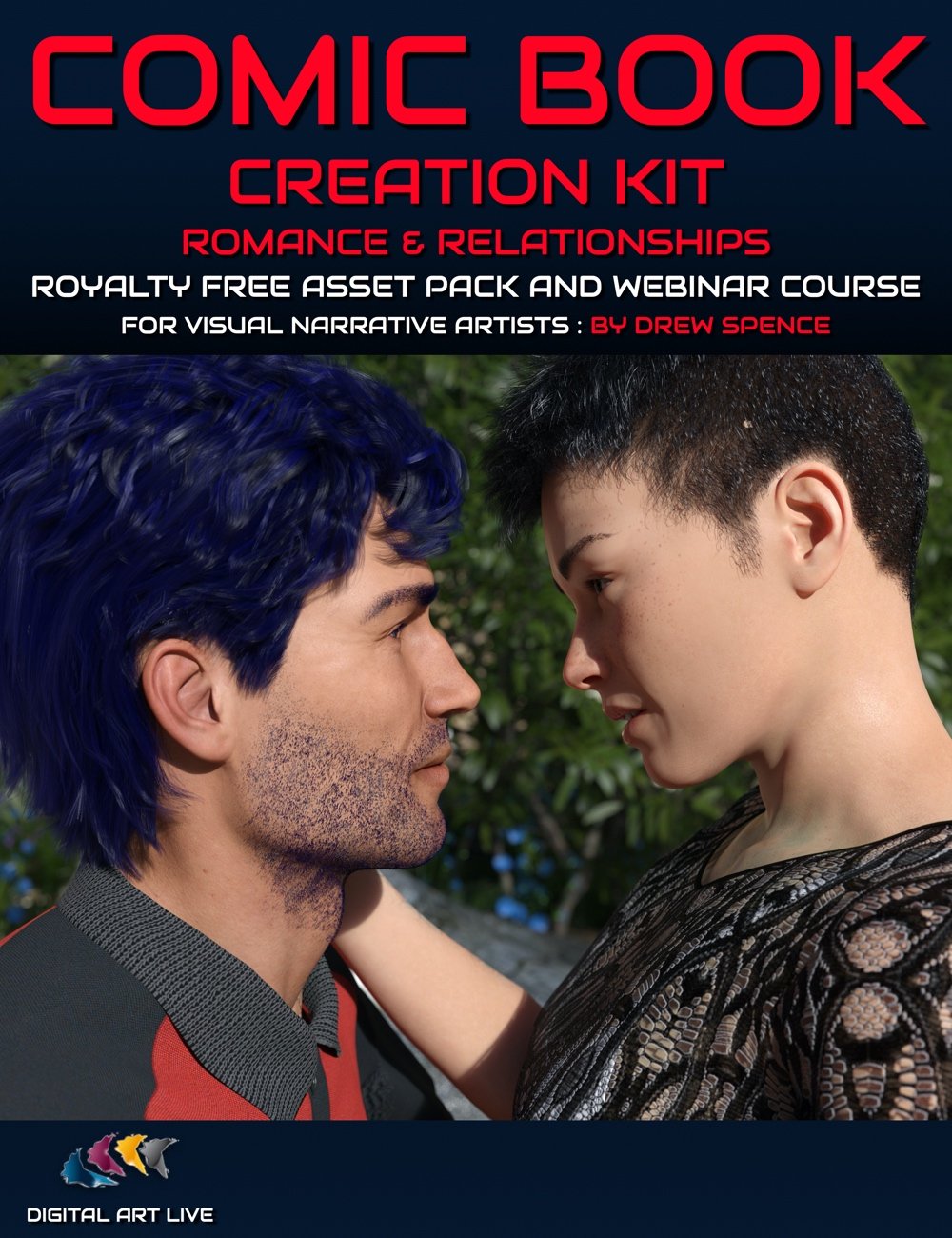 Details
Emotionally driven love scenes are a powerful part of a story in any genre. These scenes can and should inform the arcs of both the characters and their relationship, letting readers understand more deeply both what is pulling these characters close… and also what is keeping them apart. So how do you accomplish that with the writing and with the art in visual narratives?
This video course by Drew Spence embraces Storytelling Romance for Visual Narratives, looking at essential keys to crafting relationship arcs. The running time is just over 3 hours and 10 minutes. This product includes searchable versions of the videos, allowing you to search on any keyword or phrase spoken during the course.
This tutorial set includes a super content pack of PNG renders rendered from DAZ Studio to drag and drop into panels, to easily make your own romantic visual narrative! These renders are royalty-free.
The hidden keys to Storytelling Romance.
Creating and crafting a relationship story arc.
Pulling inspiration from real-world experiences.
Logic, love, and the logistics of long-term relationships.
Three Terrible shortcuts of establishing a loving relationship.
Three Rarely used storytelling techniques to create a relationship.
Guest appearance by BeeMKay of Demon Division with her experiences on setting up a romantic scene in DAZ Studio.
How to choose the best pose-based products from the Daz Store.
What to avoid when creating an attraction.
Some tutorial videos contain PG 13 content
Software Used in this Mini-Course